Knowing that today was going to be a bit of a toughie, the night before I decided on a hearty breakfast that would presumably keep me full of energy.  Banana porridge for breakfast was a terrible idea.  The whole first 3 hours or so during our hike from Bhandar to Sete I could just feel the oats sitting there and every time I drank water or jumped down off a rock it all just sloshed around.  Never again.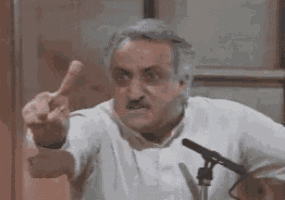 The first half of today's hike found us traveling downhill to Kinja.  Three hours downhill was, as always, brutal on the knees but we make it to Kinja in decent time.  Right before we got to the town we crossed a few suspension bridges.  Always fun and slightly nerve wracking.  We checked in with the police in Kinja and registered our TIMS cards before we were able to move on (and surprisingly enough this check point turned out to be our last until we reached Namche Bazaar about 7 days later).
From Kinja it was about 3.5 hours steeply uphill to Sete and an ascent of about 1000m.  The whole pass is about 2000m but to do the whole thing in one day would just be brutal and a bit unrealistic. 
Overall the journey to Sete took us about 7 hours.  We took a fair amount of breaks (seriously that uphill was a bitch) but managed to keep a decently steady pace.  The best way to survive going uphill that steeply for so long I found is to just go slowly and at an even pace.  It also helped to sing a song in time with your steps.  At first I was just counting 1…2…1…2… but that got boring fast.  We met 3 English guys and 1 American (who we would bump into repeatedly along the entire trek and even meet up with again a few times upon returning to Kathmandu) who suggested Stevie Wonder so for the next 1.5 hours I sang 'Sir Duke' in time with my steps…it was probably the slowest rendition of that song ever created.  The last hour was relegated to '99 bottles of beer on the wall' which worked quite nicely at keeping my tired feet and mind distracted.
We finally got to Sete and stayed at Sunrise Lodge & Restaurant.  Though really it should be 'Sunset Lodge' as you can't see the sunrise but the sunset was absolutely gorgeous.
The guesthouse itself wasn't all that great – they didn't even have lights in the room – and while when we arrived they promised us a free room in exchange for eating all our meals there (which weren't even all that good), the next day the reneged that and told us the room was 200 NPR.  We got them to agree to 100 NPR per room which isn't all that much but it's the principal.
That night during dinner we met a nice (though slightly eccentric) Polish guy who had at one point done some work for a gypsy and had with him the tarot cards she'd gifted to him.  While reading the directions from the box he read my past, present, and future.  It was all good fun and not at all accurate but it made for a wonderfully relaxing evening after a tough day of walking. 
Spoiler for next time: I thought today was tough?  It had nothing on the following day (click here)
---
View all my posts about the Everest Base Camp trek here!