It took us a total of 7 day to go from Gorak Shep all the way back to Kathmandu, retracing almost the exact same steps we took on the way up.
This porter is also heading South
The trail home
We lucked out and the weather was just as beautiful going down as it was going up.  Always sunny and thankfully it got increasingly warmer as we descended in elevation.  Though always a bit of a chill – we were now in the beginning of November after all.
Trail on the left, Ama Dablam on the right
Now I've waxed poetic many times throughout my posts about the yak dung fire.  And I bet you all are just dying to know what these yak crap patties look like.  Well wonder no further.  As we passed through a small town we came upon their creation.  Behold – the yak shit burgers.
Drying yak crap patties on the stone wall.  But of course.
That is one huge pile of yak dug.  Stocking up for the winter I suppose…
That's right folks.  Those little puppies are what kept us 'warm' on those frigid nights in the mountains.  They will always hold a smelly little place in my heart.
After a few days of walking we finally returned to the land of vegetation and tree cover.  It had been quite some time since I'd had decent pee coverage on the road so it was nice to be back.
See that white tower in the middle there?  That's a porter carrying that load.  
On the road back to Namche Bazaar we got our final look at Everest.  We all took pictures and said our own little mental farewells to the mountain.  It was actually pretty bittersweet.  We were all dead tired and ready to go home, but it had been such an incredible physical and mental accomplishment for all of us that we were pretty sad to say goodbye.
Our final view of Everest.  Farewell!
On our arrival back in Namche Bazaar Josefine, Jenny, and I decided we deserved a rest day before making our way back to Lukla for the flight out.  Unfortunately Benny and Haim's flight was earlier than ours so they had lunch with us (in our favorite bakery/pizza joint of course!) and then set off again.  The three of us enjoyed a day of rest, relaxation, food, and an Irish bar with free popcorn and movie on Sir Edmund Hillary (the first guy to summit Everest).
Movie on Sir Edmund Hillary in the Irish bar covered in t-shirts
One thing I didn't take enough pictures of (and I should have) was the signage on the trail.  This one in particular, in the town of Phakding, was definitely my favorite.  Still not sure what it means but I don't think I like it.  Needless to say we didn't buy anything from this bakery.
Hygienic 100%.  Guaranteed alive.  My pastry will be alive?!  No thanks.
Finally, on the day before our flight was to leave, we spent a leisurely morning hiking the final stretch to the town of Lukla.  While we ended up arriving a lot earlier than we expected (I mean we're basically professional trekkers now people), it was actually nice as it afforded us the opportunity to not only explore the town, but indulge ourselves a little.
Starbucks coffee with a view
And play with possibly the cutest puppy in the world.  Found at the final guest house we stayed in (run by the cousin of the woman who gave us Halloween treats in Lobuche).  Seriously I have no idea how he didn't end up in one of our backpacks on the way home.  We were slightly (and understandably) obsessed.
The cutest puppy in Nepal.  Found in our very last guest house.
Seriously look at that face.  I need one.
That night we found ourselves in an Irish bar for happy hour and our first drinks since starting the trek.  And what better way to end it than an Everest beer!
Apparently I make this face a lot…this time with a beer!
We also had a good laugh reading this "Prayer for Tourists" sign hung up next to the bar.  If you've ever traveled you'll find it as funny as we did.  Or maybe not.  We were a few Everest beers in by the time we noticed it…
'Prayer for Tourists' sign found in the Irish pub in Lukla
Finally the day arrived for us to fly back to Kathmandu.  Josefine and I had our flight at 8:30am while Jenny was on a later flight.  We were told to get there at 7am, we we though was a tad early, but we did as we were told.  Upon arriving we heard an airline worker frantically call out our names.  They immediately took our bags, weighed them, asked us questions, and brought us to the security line.
It's here in the security line that something funny happened.  The security man asked me if I smoked.  I laughed and told him no.  He looked like he was joking around with me and then started patting down the front of my backpack.  Feeling something rectangular shaped in the front pocket he looked and me and told me I was lying to him.  A bit affronted now I informed him I was not lying and he was more than welcome to look himself.  So he opens the front pocket of my bag to reveal…my deck of cards.  The look on his face was priceless and I smugly accepted his downcast eyes and tiny chuckle of guilt.  We were quickly waved through after that.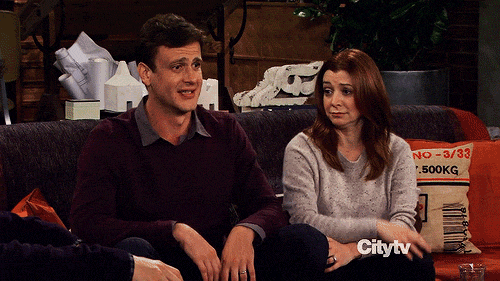 Now since we were so frantically called upon as soon as we arrived and quickly shoved through security to the terminal, we figured maybe our flight had been moved up.  We were actually moved to a new flight (flight 3 when we were originally flight 7), but it became a classic case of 'hurry  up and wait'.  We sat around for about an hour and a half before our number was called.  So we did still end up leaving at 8:30am, though I don't even want to know when our original flight actually ended up taking off.  Oh Nepali time how I will miss you.
One little fun fact about the Lukla airport, or the Tenzing-Hillary airport as it's officially known, is that it was rated by the History Channel as the world's most dangerous airport.  The runway is 1,500 ft (460 m) with a 12% gradient.  The airport's elevation is 9,100 ft (2,800 m).
Our plane.  I'm not exactly a fan of it's size.
I'll let this YouTube video speak for itself.  Don't worry this doesn't show a crash or anything (though you can easily look that one up on your own), but it does show you a few landings and take-offs.  Neither of which are safe and leave your heart firmly in your throat, but I'm glad I only had to endure a take-off and not one of those landings *shudder*.
Doesn't that look like fun?!  Don't everyone jump at once now.
Finally ushered on board our tiny plane I sat in the front row next to a Nepali woman who happened to be in our guest house the night before.  She was incredibly nervous and was praying during the entire pre-check, safety info talk, take-off, flight, and landing.  I figured I was probably in the safest seat in the whole plane.
Speaking of safety talks, this is how ours went from the flight attendant, "Stay seated, wear your seat belts, thank you."  Short, sweet, to the point.
I'm pretty sure this wouldn't fly in the U.S…
While the take-off was a bit vomit inducing and my heart dropped several times along with the plane throughout the flight (I absolutely hate it when planes do that freaky dropping thing), if I was going to die on that plane (which I was not convinced wasn't going to happen until we landed), at least I had a damn good view to go out with.
Now I'm not someone who is generally afraid of flying, but that flight sucked.  It was loud, it was bouncy, the plane dropped a few times, and it was just overall not my favorite 40 minutes of my life.
Though I did somewhat get a kick out of the landing.  Apparently the co-pilot was a bit of a newbie.  As we started descending into Kathmandu I saw the pilot start to talk to the guy next to him.  He started waving his hand to the left signaling his co-pilot to move the plane to the left.  Then we waved his had harder to the left.  Then harder.  Then more emphatically.  Then he signed loudly, gave up, and took the stick on his own and pulled it left.  At this point the co-pilot reached up to the center console to pull at something or press a button and the pilot, without even looking, reached up and slapped the guys hand away.  As funny as it was could a rookie please not land our plane!  Geesh.
Well folks that's it!  That's the last post on my Everest trek (save the for budget post coming soon which I'm sure some of you are interested in)!  It was a long, trying, exhausting, exhilerating, stunning, painful, freeing, smelly, and incredible journey, and I am so happy that I finally got to fulfill a long time dream of mine.
And while the journey and the scenery was beautiful, it wouldn't have been as great without the amazing people I trekked with, especially Josefine, Ben, Jenny, Benny, and Haim!  The people I met along the way and had these experiences with are what made it a truly memorable expedition.  You guys are the best.
Someone once told me that, with childbirth, a woman should wait at least a year before contemplating having a second kid because by that time you'll forget about all the pain and discomfort you went through (or at least the memory will be significantly dulled) and you'll start to want to go for round two.  I think the same sentiment goes for a hike like Everest Base Camp.  If you asked me right now if I'd go again?  Hell to the no.  If you were to ask me in a year or two?  Who knows.  The itch to walk to something incredible might start to manifest itself yet again.
Ask me in a year.
---
For all my Everest Base Camp trek posts visit here!