My journey from China to Kathmandu, Nepal was, to say the least, an interesting one.
I had the option of taking a direct flight from Kunming, China to Kathmandu for about $430 or going the indirect route via AirAisa and flying from Kunming to Kuala Lumpur to Kathmandu for about $280.  Being the budget traveller that I am I went for the latter option. 
Never again.
The flight to Kuala Lumpur was fairly straight forward.  The only issue was that my flight got in at about 9:30 at night and my flight to Kathmandu didn't leave until almost noon the next day.  Therefore it was a night sleeping in the Kuala Lumpur airport for me (damn you backpacker budget!).  I found a rock hard bench and tried to get a bit of shut eye without much avail.  The Malaysian airport is surprisingly busy at all hours of the night.
My saving grace however was the discovery that they had a Dunkin' Donuts in the airport!  Hallelujah. 
Arriving in Kathmandu, Nepal
Finally the time came for my flight to leave and in about 4.5 hours we found ourselves above Kathmandu getting ready to land.  October is generally a time of wonderful and clear weather but on this particular day a storm from India had made it's way north to Nepal and was dousing the whole country in an obscene amount of rain.
Our pilot attempted 4 times to land – it was my first time feeling a pilot pull out of a landing and I never want to feel that again.  Very nerve wracking.
Finally we were diverted to Kolkotta, India which is about an hour away to wait out the storm and for the weather to clear.
Unfortunately India has extremely strict visa policies and since none of the almost 400 passengers had Indian visas we all had to just sit there – they wouldn't even let us off the plane and into a waiting area!  We ended up sitting there for over 6 hours.  The plane ran out of food.  People were getting anxious and tired and ornery.  It sucked.
At almost 10pm the pilot announced that we were going to head back to Kathmandu and try one more time to land.  If we couldn't, we were all headed back to Kuala Lumpur.  Oh goody.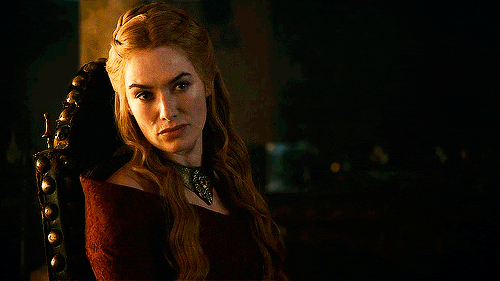 Thankfully we did manage to land but it was still in the middle of a thunderstorm.  The plane shook fairly violently at times and looking out the window you could see lightening flash by at what looked like a fairly close distance.
It wasn't until later that I found out this storm we landed in was the storm that ended up killing so many people in the Annapurna region of the Himalayas.  Such a terrible tragedy and one that affected many people in this area.
After finding someone to share a taxi to my hostel with I finally made it to my destination at about 11:30pm, approximately 10 hours after I was supposed to have arrived.  Talk about a long day.
Preparation for trekking Mount Everest Base Camp (EBC)
GEAR
Prior to my arrival in Kathmandu I had found out about a website known as trekkingpartners.com that connects travelers and hikers alike who are heading to the same region of the world to get a taste of the outdoors.
I had posted my itinerary and dates for my Everest Base Camp trek on this website and had gotten a few replies from others who were looking to do the same thing.
One was from a girl from Sweden named Josefine who had the same trekking idea and travel dates as me so the day after I arrived in Kathmandu we met up (turns out we were staying at the same hostel) and started planning for EBC.
We walked all around the touristy area of Kathmandu known as Thamel looking at knock-off trekking items and assessing what we were going to need to buy for the trek.  Since I was traveling both before and after Nepal I hadn't brought anything for trekking other than my hiking boots, and was going to need to pick up things like a sleeping bag, gloves, trekking poles, a down jacket, and a fleece. 
All of these things are readily available in Thamel – there are so many stores to choose from but you need to haggle for all of it.  Haggling isn't really my thing but I had to get over my aversion to it if I didn't want to pay an exorbitant amount for fake North Face.
Everything but the sleeping bag I ended up buying.  The sleeping bag I rented from a shop for 100 NPR/day or about $1/day.  It was necessary to have the sleeping bag on the trip as it got so cold up at the higher elevations, but I could just give it back at the end of the trip and not have to worry about what to do with a -20C bag I wasn't going to use again.
PERMITS
There are multiple permits needed in order to participate in any kind of trekking in Nepal.  The first permit you need to obtain is the TIMS (Trekkers' Information Management System) card.  This is basically your trekking identification/license card that you present at all checkpoints.  It's how all authorities keep track of who is on the trail and where.  It cost 2700 NPR (or about $28 USD).
The other necessary permit for the Everest Base Camp trek is the Sagarmatha National Park permit which aids in the upkeep of the park itself.  This was 3000 NPR (or about $30 USD).
VISA EXTENSION
I also obtained a 15 day visa extension (another 3000 NPR/$30 USD) as I had only gotten a 30 day visa on arrival and seeing as the EBC trek was going to take us about 22 days I didn't want to rush getting back and immediately leave the country after.  This visa extension afforded me a bit of time after the trek to explore Nepal and figure out where I was going next.
BUS/FLIGHT
The majority of the people hiking to Mount Everest Base Camp fly in and out of the Himalayan town of Lukla.  Originally the way people got to EBC was by walking in starting at a town called Jiri about a 7-8 hour bus ride from Kathmandu.  Walking in from here adds about 7 days or so (depending on your walking speed) to the trek but is generally quieter and affords you the opportunity to walk though many quaint villages and see a different part of Nepal than just the normal Everest trail. 
Josefine and I both wanted the experience of walking in as well as flying out of the world's most dangerous airport, so we went to the local bus station to get our ticket to Shivalaya (the town past Jiri to shave off a few hours of hiking – cost 750 NPR or about $8) and our plane ticket from Lukla back to Kathmandu (16,500 NPR or about $165).
GETTING READY
After 4 days of gathering everything we needed (including snacks of peanuts, Snickers, MARS bars, and Coconut Crunchies aka the best trekking cookie ever), it was finally time to put it all together in our packs and hope it all fit and wasn't too heavy.  I had moderate success in that area.  It all fit but it was heavy.  About 20lbs probably – not heavy in the grand scheme of things but when you're wearing the pack for 8-9 hours a day for 3 weeks?  Heavier than I'd like.
We also left a few bags of things that we wouldn't need during our trip at the guest house we were staying at in Thamel.  Most guest houses in the area offer this as a free service which is really helpful.
With all that taken care of we went to the nearby bakery that offered half price goodies after 9:30pm, stocked up on breakfast for the next day as our bus departed for Shivalaya at 5:45am, and went to bed way too late and extremely excited for the adventure to come.
Spoiler for next time: The bus ride from Kathmandu to Shivalaya was an interesting adventure in and of itself…I think my butt is still bruised (click here)
---
View all of my posts about the Everest Base Camp trek here!
[mc4wp_form]