"I'm sorry that time you nearly got pushed off what??"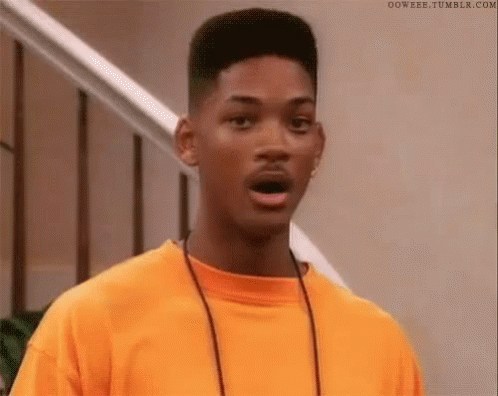 Yup.  I think this is going to be one of those situations that family and friends are going to be glad they didn't know about until much later.
But you're going to have to wait a bit longer until I get to that particular part of the story. 
The main reason I flew from Chengdu to Lijiang was to experience the amazing hike that is Tiger Leaping Gorge.
Around 9.3 miles in length, the gorge is located where the Jinsha river passes between the 18,360 ft Jade Dragon Snow Mountain and the 17,703 ft Haba Snow Mountain in a series of rapids under steep 6,600 ft cliffs. Legend says that in order to escape from a hunter, a tiger jumped across the river at the narrowest point (still 82 ft wide), hence the name.
During my research about what to do and where to go in China this area kept coming up as a must do.
I also thought it would be good preparation for trekking to Mount Everest Base Camp a few weeks later.
Unfortunately only a few days before the hike I got sick.  I had gone for a run while in Chengdu and not long after I started getting congested (damn smog).  I felt miserable and didn't want to do anything but lie in bed and watch a movie.
That congestion turned into one hell of a painful ear infection (took 5 ibuprofen before I could sleep that night) which finally settled into a blocked ear and constant mild chest congestion.
Normally this wouldn't be a problem.  But feeling like this while hiking?  Let me tell you I do not recommend it.
I got to Lijiang and checked into this great little hostel called October Inn which was nestled up in the hills about a 10 minute walk from the touristy Old Town.  This was actually quite nice because that meant it was quiet.  The hostel is also very new – it only opened 3 months ago – and has so much character.  It was a beautiful and peaceful place and a hostel I highly recommend to anyone headed to Lijiang.
It also worked out quite nicely in that as soon as I arrived I met two women – Nicole from Germany (though she currently lives and teaches in Taiwen) and Babs from Holland (currently lives in Australia) – who were planning on hiking Tiger Leaping Gorge the same day as me.  We immediately decided to join forces and hike together. 
That night Babs actually stayed at another hostel in town and when we met up with her the next day she had two more hiking buddies to add to the mix – Patrick from Atlanta, GA and Etienne from Montreal.
The five of us met at our hostel the morning of the trek and took a bus (arranged by the owner of my hostel) to the start of the trail (53 CNY or $8.64 USD entrance fee).
None of us had breakfast that morning so before we started our hike we found a nice little place to have something to eat.  We had a very typical yet delicious Chinese breakfast of noodles, bok choy, tomatoes, and scrambled egg all in a soup broth.  It cost us 15 CNY each ($2.45 USD) for an enormous bowl that kept us full for a very long time.
After our hearty breakfast we finally got on our way.  The first part of the trek is along the road and was a little difficult to follow as there is quite a bit of construction going on.  Luckily there were plenty of people along the way to point us in the right direction.  Even though we weren't on an actual trail yet the views were still pretty decent and showed us a glimpse of what was to come.
Now both Babs and Nicole were heading to Shangri-La after the trek while the rest of us were returning to Lijiang.  The two girls had their bags sent ahead to Tina's Guesthose at the top of the gorge so our plan was to make it there by the end of the day to reunite them with their bags.
That meant we had about 8-9 hours of walking ahead of us so we kept a pretty brisk pace the entire trek.  Let me tell you my congested lungs did not appreciate it.  I was huffing and puffing up every hill like I'd never worked out a day in my life.  Add in the higher elevation we were working at and I was as red as a tomato and felt like I was going to eventually just pass out on the trail and stay there forever.
But we had to make it to Tina's before sundown so that just wasn't an option.
The first approximately 3 hours of the trek are pretty much exclusively uphill.  So fun.
In my research I'd heard about this phenomenon on the trail known as the 28 bends that is the bane of every hiker's existence.
That 28 number is absolute bullshit.  There have to be at least 50 of them and each one seems to be steeper than the last.
Finally after painstakingly making it up the 439 bends the path leveled out a bit and we were afforded a bit of a break.
That is until we met HER.
When we got to the top of this particular mountain there were some stunning views and therefore a woman saying you had to pay her 10 CNY (about $1.50) to take pictures. 
She also had a little shack where she was selling water, oranges, Snicker bars, and weed.
It was complete crap as she obviously doesn't own the mountain and her sign about paying 10 CNY for pictures was painted on a rock.  So we decided to take the pictures we wanted and ignore her.
Big mistake.
That's when she got crazy and violent.
Fear is an effective tool and going ape-shit on tourists is how she makes her money.  She started pushing and hitting Patrick as he tried to pass her.  He started yelling at her in both English and the little Chinese he knew but she continued to push and hit him.  On the side of a mountain.
Nicole knows a decent amount of Chinese from living in Taiwen so she too started yelling at this lady.  As she was doing so Patrick snuck off up the trail but the rest of us were stuck.  Nicole offered to buy an orange off her instead for 5 CNY and Etienne gave in a paid for both him and Babs.  During all the commotion of Nicole, Etienne, and Babs paying the woman I continued on up the trail with the intention of splitting the cost with the three of them later when we were far far away from this nut job.
That's when I heard Babs from behind me telling me to run as this woman came sprinting up the trail after me and grabbed my backpack and then started pushing me.  I yelled at her, told her to get her hands off me and stop grabbing me, shoved her hands away and she proceeded to start slapping and pushing me.  Again, all on the side of a mountain trail with a very steep drop on the other side. 
The other three came running to my rescue and Nicole started yelling at this woman in Chinese.  The crazy lady was blocking the trail ahead and keeping herself on the inside of the path so one small push is all she needed.  Her and Nicole fought back and forth for probably 5 minutes but this whack job wasn't giving an inch – she already had 25 CNY from us and didn't need any more.  She wasn't even legitimate!  This was a total troll bridge bullying act that I'm sure got her her way almost every time.
Finally I told Nicole to ask her if I bought an orange from her stand would she calm the hell down and let us pass.  The woman immediately pacified and walked us down to her stand.  I grabbed an orange, all but threw the 5 CNY note in her face, and we continued on up the trail.
It's unfortunate because this whole situation, while it makes for a good story, marred our trip a bit.  Especially since it wasn't the last troll bridge situation we would encounter along the hike.  Thankfully though it was the only hostile one.  This kind of thing is fairly commonplace and isn't stopped or regulated by local authorities.  It's very much a 'it's just the way it is' situation.
So if you're going to hike Tiger Leaping Gorge beware of this crazy lady during the first few hours of the trek.  If you don't want to pay move on and forget the pictures.  Unfortunately the photo opportunities are quite good here.  So if you want to take the pictures don't forget your 10 CNY.  Or buy an orange for 5 CNY.  Seriously her logic makes no sense.
At least she gave us something to talk about during our subsequent 2 hour downhill journey.  Going downhill, while not so difficult on the lungs, is an absolute killer on your knees.  I may have been wheezing like I just ran a marathon while going uphill but downhill was painful and, at many times, scary.
The paths that we were walking on were extremely narrow (hence the fear of being pushed off the side of the mountain) and not really all that maintained.  Many times the trail was just rocks.  Steep, slippery rocks that you're walking down for hours.  Thank god for my decent hiking shoes.
And herein lies my issue with all the accounts of Tiger Leaping Gorge that I'd read.  Everyone talked about how beautiful the hike was and it was stunning and amazing and oh yeah the trail is a bit steep and the 28 bends were difficult but it was just so beautiful and amazing!
Now don't get me wrong it was beautiful and stunning and amazing and all those other adjectives. 
But holy crap is it a tough hike.  Even if I wasn't sick it still would have thoroughly kicked my ass.
We hiked 17 miles (27 km) that first day.  I nearly kissed the ground when the trail deposited us at Tina's Guesthouse just as the sun was setting.
We paid for our room (Etienne, Nicole, and myself shared a private 3 bed room for 40 CNY each), paid for our well deserved beer, took extremely hot and satisfying showers, and tucked into a shared dinner of veggie fried rice, noodle soup, scrambled egg and tomato, and ginger tea.
Surprisingly none of us slept well that evening.  Possibly our subconscious knew that we shared a room with this 'little' fellow that Etienne found the next morning near my bed.
None of the staff wanted to go near it so Etienne, brave soul that he is, took his shoe to the furry bastard and allowed us to finish packing in relative peace (save for the fact that we all now thought our bags, which were left open and unattended the previous night, harbored a host of gigantic spiders.
After getting up for the sunrise and enjoying a breakfast of banana and chocolate corn pancakes and coffee we made our way towards the Tiger Leaping Gorge itself.  The hike wouldn't be as long as the previous day but, as we quickly found out, it would be just as difficult.
It all started when we tried to avoid paying another troll fee to start down the path into the gorge.  Babs and Nicole had studied the map and there was a less popular route about a half hour walk from the main start of the trail.  We made our way down the road and, with the help from a young girl chasing a runaway goat, got started down the path.
We weren't sure that we were in fact on the correct trail because we quickly found ourselves at what looked like a dead end in someone's driveway.  However a kind old man pointed us towards the cornfield.  Of course.
What started as walking through a corn field turned into us walking along the top of a stone wall through a corn field.  Yes this was the official path (we found painted arrows after about 10 minutes).
Unfortunately our efforts to avoid further extortion was in vain as we came upon a 10 RMB fee just as we were about to enter the gorge.  Then we came to a second 10 RMB toll (actually it was originally 15 RMB but Nicole talked her down to 10) in order to climb back up out of the gorge.
Not wanting a repeat of yesterday's incident (we'd had enough crazy to last us a while) we forked over the money and continued on our way.
 The Tiger Leaping Gorge itself is pretty impressive.  The water is absolutely raging and quite intimidating.  If you want to go out into the actual "Tiger Leaping Rock" from the legend it'll cost you more money (but of course) however there's a free option just up river from that which is just as good.
It's pretty amazing to be standing surrounded by the power of the river and its rapids.
We lingered there for about 20 minutes to get our pictures and take a quick break before it was time to attempt climbing back up OUT of the gorge.
We could have gone back the way we came for free but it was going to tack on some serious time to our trek and we all had to catch our buses at 3:30pm.
So we opted for the quicker way.  The steeper way.  The 'my lungs were about to commit mutiny after about 5 minutes' way.
The way out is most infamous for its two ladders.  Specifically the first one.
When you look at this thing from the ground it doesn't look too bad.  Totally do-able.
Until you're about half way up and you realize just how high you are and the ladder extends away from the rock and rungs are missing and it's a very very long way down.
But there's nowhere to go but up.  So up we all continued.
Getting out was pretty rough.  Add in the strain from the previous day's hike and my legs and lungs had had enough.  But we had our bus to catch and it was either keep going or stay in the gorge forever.  I was so close to choosing the latter option by the end.
But alas we all successfully made it out alive and stopped for celebratory drinks and food at the Bridge Cafe.  I got the Naxi Style Pizza and it was all onions and peppers and tomatoes bathed in deliciousness.
The bus back to Lijing was another one of those 'put on your seat belts and don't look out the window' experiences.  Rock slides were abundant on one side and on the other a very steep drop.  There were times when the bus just barely squeezed between the edge of the cliff and a 6 ft tall boulder. 
But thankfully make it home we did.  It was a fun, exhausting, crazy adventure and I made some great new friends out of the ordeal.
If you're ever in China and jonesing for some physical exercise and fantastic views Tiger Leaping Gorge is the way to go.  Just go into the hike knowing that you're going to have to fork over a bit more money from the get go and all those extra payment 'surprises' you'll be prepared for.  It will make things less stressful.
---
Have you ever encountered this whole 'troll bridge' bullying act?  Where?  Were you able to just roll with it or did it put a bit of a damper on your trip?