Marrakech.  The city whose name I was never sure if it was spelled with a 'C' or 'S' (turns out, C=English spelling, S=French spelling).  The city that is dusty, crowded, invasive, hectic, overwhelming, uncomfortable, confusing.
AND FILLED WITH SO MUCH AWESOME.
Initial Fears
Initially, I'll admit, I was scared about going to Morocco.  I remember sitting in my hostel in Sevilla, Spain, conducting HOURS of research, trying to figure out if it was a safe place for a solo female to travel.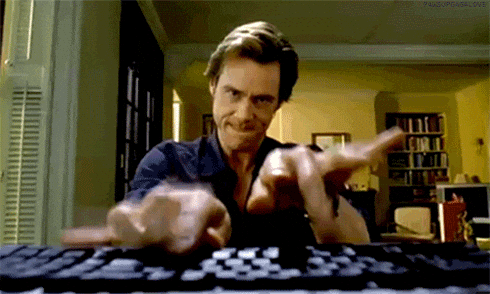 While many blog posts I came across told of certain unsavory incidents in the safety category, the consensus was an overwhelmingly positive one.
And so while I was tossing up whether or not to buy the ticket, to overcome my fears, I suddenly had the realization – "DUH. That is the whole POINT of travel…to get out of your comfort zone!  So buy the damn ticket."
And I did.  And it was one of the best decisions I've made on my travels thus far.
Arriving in Marrakech
While I overcame my fears about traveling to Morocco itself, I was still a bit leery about arriving there in the first place.  The first hours of your arriving in a new country is stressful in general, but in a place like Marrakech, it's very possible the stress of it all might have been too much (plus the fact that I'd 'slept' on the cold hard floor of Stansted Airport in London the night before with no actual sleep to speak of).
So what did I do? I hired myself a car.  That's right.  I hired a car.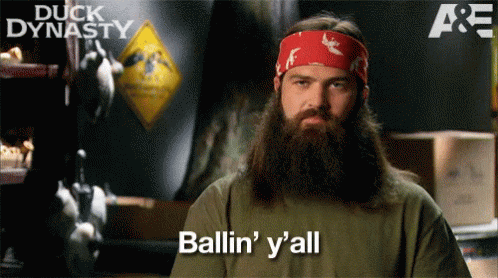 For a grand total of $11, I had someone pick me up at the airport and then walk me through the absolute maze that is Marrakech to drop me off at the door of my hostel.  To not have to worry about finding my way to my hostel on my own (which honestly I don't think I EVER would have been able to do that first morning), was worth every single penny.
*I should note though that it is pretty easy to take the local public bus from the airport to the main square.  If I ever go back I'll definitely do it that way since I now know my way around the city.
Hostel Living
The hostel I ended up staying at, Dream Kasbah, was a fantastic little place with an even better location.  It was only a 10 minute walk from the infamous El Jamaa F'na Square – close enough to easily walk back and forth, but far enough away from the craziness as to give yourself a bit of a break from it all.
I actually ended up staying at this hostel every time I found myself in Marrakech – the staff was amazing, they included breakfast, they had a wonderful open rooftop, and again, a great location.  Check out this video of an afternoon call to prayer as heard from the hostel rooftop!
I would definitely recommend staying in a hostel outside the main square.  As much as I loved El Jamaa F'na, it could be overwhelming for sure, so to be able to stay some place quiet (and more of a local neighborhood) was perfect.
El Jamaa F'na Square
El Jamaa F'na Square is one of the most well-known outdoor markets in all of Africa.  It's huge, it's wild, it's a bit disconcerting, and it's AMAZING.
There are the shops filled with shoes and bags and clothes (oh my!), shop owners constantly yelling at you to come into their store, hooligans trying to make you go the wrong way (as if navigating your way through the souks wasn't hard enough), shouts as people bargain and haggle over prices, henna women trying to grab your arm, horses/bikes/cars trying to run you over, snake charmers doing their thing, and so much more.
Speaking of snake charmers, watch out for the ones who, at dusk when you can't see well, attempt to put a cobra around your shoulders.  (Spoiler: if you ever want to see me sprint for my life, that's one sure fire way to do it.  There may also have been some very girly shrieking that occurred alongside said running…I can neither confirm nor deny…as I was too busy running for my life).
Ok but in all seriousness, if you want to survive El Jamaa F'na:
Keep your arms crossed as you walk through the open part of the market (seriously those henna women are crazy and will grab your hands and force horrible henna upon you and expect you to still pay).
Don't take pictures of the snake charmers or monkey dudes as they have hawk-like vision and can spot your camera pointed at them from a mile away and WILL demand you give them money (hence why I have no pictures of them).
Take a map of the souks with you at all times (or my favorite app MAPS.ME) and mentally learn the layout as quickly as possible so you don't get led astray (also don't listen to anyone trying to tell you where the main square is – I can't tell you the amount of times I'd been standing in front of a sign pointing me to El Jamaa F'na with a guy telling me it's really in the other direction…sorry dude, I can read)
HAGGLE.  I hate to say it, but in many countries foreigners are a walking ATM machine to many, so get used to bargaining for everything. Everyone has their own way of doing it, but my go to is try and not pay more than half of their original price.  That's how I got my (fake, but a really good fake) Longchamp tote bag for $15 when the guy orignally asked for $38 (yea right buddy).  Lots of haggling, lots of walking away, and stick to the price you're willing to pay.
But most importantly, get lost and take it all in!  El Jamaa F'na is overwhelming in the best of ways, and I had such an amazing time just getting lost in the depths of the souks, wandering aimlessly through the winding and narrow alleyways.  The sights, the smells, the sounds – just thinking about it now brings back such good memories.
Clothing
What to wear when you're in a Muslim country as a Westerner is always a bit of a debate, but personally, I erred on the side of caution and respect.
Did I see many women wearing short skirts and tank tops and flowy dresses?  Yes of course.  Were they getting more catcalls than everyone else? You betcha.
It happens to all women in Morocco.  Even if you dress as conservatively as possible (long pants, long shirt, scarf) as I did, you still get the catcalls.  Some, I'll admit, were pretty amusing.  I got called 'Spice Girl', 'Shakira', 'Lady Gaga', 'Family of Obama', and my all-time favorite 'Fish and Chips' (apparently I look English?).
The literal cat calls and dog whistles (do NOT click at me like you would a horse you asshats) got under my skin the most, but it was all harmless, and no one ever grabbed my arm or anything (except in the midst of walking away from a sale whilst haggling, which is totally part of the game).
As I mentioned earlier, I had done a fair bit of research on Morocco before I went and was mentally prepared for all of this, so it didn't bother me all that much.  A friend and I did get followed by a guy for like a half hour while exploring El Jamaa F'na on our first night there, so when we couldn't shake him, we finally just ducked into a shop and the two male shop owners, who immediately recognized what was going on, chased the guy down the souks shouting at him in Arabic.
While wearing modest clothing and covering up as much as possible didn't stop the verbal harassment, I do fully believe they lessened them.  So while what you wear in Morocco is up to you, I would recommend dressing more like the locals do.  I believe it also shows a little cultural respect and awareness, which is never a bad idea.
Cookies and Storytelling
You might be wondering what cookies and storytelling might have to do with surviving the (awesome) craziness of Marrakech, and it really doesn't, but they WILL make your time there even better.
When you're walking towards El Jamaa F'na, or along the streets surrounding the market, you'll find many women selling cookies – coconut macarons to be exact!  For only 1 Dirham (about 10 cents), you can enjoy a soft, delicious treat.
I even made a cookie lady friend while I was there!  She was the first person I bought a cookie from, and, since she didn't try and rip me off immediately and had the cutest smile, I made it a point to buy a cookie from here whenever I saw her selling!
Another reason to stay at the Dream Kasbah while in Marrakech, as if you needed any more, is their proximity to Cafe Clock.  It's a fabulously delicious restaurant that, on Friday nights, has 2 hours of storytelling at 7pm (I also highly recommend their camel burgers – seriously they're amazing).
Storytelling is one of the oldest traditions in many cultures, and is the way many proverbs, history, and culture is passed down from generation to generation.  It's also a past time that is become more, well, in the past.  But there is a group in Marrakech who is working very hard to keep that tradition alive.
Some of the stories are told in English, some are told in Arabic.  The younger members go first, followed at the end by the storytelling master (who was also one of the CUTEST old men I've ever seen).  I may not know any Arabic past 'no' and 'thank you', but that didn't matter one bit.  He was so absolutely captivating, that the whole restaurant is drawn into his story simply though his facial expressions and tone of voice.
Just because you can't understand one another, doesn't mean you can't still communicate and connect.
Final Thoughts
Marrakesh is an insane city, and I loved every second I was in it.  Some people I met hated the chaos and were overwhelmed by it, but it was just what I needed at the time.
It's also a city that's not too far from the Sahara Desert, so if you're jonesing to get out whilst in Morocco, it's pretty easy to find yourself a way out there.
So remember, even if it's hot, dress on the conservative side, find good accommodation outside of the main souks to give yourself a bit of a break from the chaos, hire a car to pick you up at the airport if you're nervous, drink all the orange juice you can get your hands in El Jamaa F'na, haggle haggle haggle, eat wayyyy too many coconut macarons, shop til you drop, eat a camel burger and watch a story being told, pick up a bit of French or Arabic if you can, revel in the change in atmosphere when the call to prayer happens, and just soak in all the (awesome) craziness that Marrakech has to offer.
---
Have you ever traveled to a place you were initially hesitant about? How did it turn out?